Urban Development Utilizing the "Power of Sports"
WANGAN ACTION Sports Academy
Starting Sunday, May 22, 2016 for Elementary School Students from Chuo City
April 13, 2016
Mitsui Fudosan Residential Co., Ltd.
Mitsui Fudosan Co., Ltd.
Mitsui Fudosan Residential Co., Ltd. (Head Office: Chuo-ku, Tokyo; President and Chief Executive Officer: Kiyotaka Fujibayashi) and Mitsui Fudosan Co., Ltd. (Head Office: Chuo-ku, Tokyo; President and Chief Executive Officer: Masanobu Komoda) will hold the WANGAN ACTION Sports Academy in the Tokyo Bay area from Sunday, May 22, 2016.
Since 2014 Mitsui Fudosan Residential has been promoting the WANGAN ACTION project for the purpose of revitalizing the Tokyo Bay area including the Kachidoki, Tsukishima and Toyosu districts mainly in Tokyo's Chuo and Koto wards, including by holding Japan's largest urban outdoor market, the Taiyo no Marché, and supporting the MIFA Football Park. The WANGAN ACTION Sports Academy is a children's sports workshop mainly for elementary school pupils living or attending school in Chuo City overseen by top-class athletes with a program planned for the joint enjoyment of both children and parents.
This academy is now operated by the Chuo City Community Sports Club Oedo Tsukishima after being established in Chuo City in February 2013 based on the Basic Act on Sport. It has a large number of courses including swimming, tennis, futsal, basketball, gymnastics, kayaking and Hawaiian hula dancing.
Mitsui Fudosan Residential supports the activities of the Chuo City Community Sports Club Oedo Tsukishima, and by producing an original program under the supervision of a top class athlete provides back-up to this academy. Looking ahead, by holding the WANGAN ACTION Sports Academy, the company aims to use sports to build up a local community, and further activate exchanges that will become a legacy for future generations. Moreover, Mitsui Fudosan will hold the Mitsui Fudosan Sports Academy for Tokyo 2020 sports event (Please refer to the April 1, 2016, news release for details).
Program Overview
Name
WANGAN ACTION Sports Academy
Schedule/Program (planned)
1) Gymnastics academy (Total 8 sessions on Sundays in May, June and July 2016)
2) Badminton (Total 8 sessions in August and September 2016)
3) Athletics (Total 8 sessions in October and November 2016)
Time (planned)
14:00-14:50 (50 minutes) each time
Location (planned)
Audiovisual room, gymnasium, schoolyard, roof and other places at the Chuo Municipal Tsukishima Daiichi Elementary School
Access
3 minutes by foot from Exits A2a and A2b at Kachidoki Station on the Toei Oedo Line.
Eligibility
Elementary school pupils living or attending school in Chuo City
No. of participants (planned)
20 in each program
Fee
¥5,800 (for all eight sessions) (includes consumption tax and fees including insurance)
Organizer
WANGAN ACTION Sports Academy Organizing Committee (Mitsui Fudosan Residential Co., Ltd., Chuo City Community Sports Club Oedo Tsukishima)
Operation
Chuo City Community Sports Club Oedo Tsukishima
Supporter
Chuo City, Chuo City Board of Education
Special sponsorship
Mitsui Fudosan Co., Ltd.
For inquiries regarding applications
Please contact the Chuo City Community Sports Club Oedo Tsukishima.
Tel: 070-6980-6899 Email: wangan@chuo-sports.com
Program supervisors
<Gymnastics>


Born June 11, 1987, in Iwade City, Wakayama Prefecture. Graduated from Wakayama Prefectural Wakayamakita High School and Nippon Sport Science University. Completed postgraduate studies at Nippon Sport Science University Graduate School. After being a researcher at the Nippon Sport Science University, now holds the position of assistant professor at the Nippon Sport Science University School of Childhood Sport Education.
At 157-centimeters, she is tall for a female gymnast, yet used her arms and legs to maintain a beautiful form in her movements. At the 2010 World Championships in Rotterdam she became the first Japanese woman to be awarded the Elegance Prize. At the 2012 London Olympic Games, she helped Japan reach the team final for the second successive Games (finishing 8th) and finish 16th in individual competition.
<Badminton>


Born December 27, 1980, in Okagaki Town, Onga District, Fukuoka Prefecture. Active as a doubles player who secured a Japanese title while playing for a corporate team. Competed at the 2008 Beijing Olympic Games. Has paired with Reiko Shiota in mixed doubles since 2009 and they competed at the 2012 London Olympic Games. In October 2009, changed status at his place of employment from being a full-time employee to being a professional employee, thus becoming Japan's first ever professional badminton player. Retired after the September 2015 Yonex Open Japan. He is a first cousin once removed of actor-singer Tomio Umezawa.
<Athletics>


Born June 21, 1972, in Kobe City, Hyogo Prefecture. Former athlete. Bronze medalist in the men's 4 x 100-meter relay at the 2008 Beijing Olympic Games. Now an athletics instructor. Also active as a sports commentator. He is famous for saying, "The 100 meters is about human power." Together with Shoichi Yanagimoto, was one of the founders of Athlete Network in 2010. Opened his own sports club in April and holds athletics classes with a view to nurturing junior and youth athletes. His wife is Fumiko Okuno, a Doshisha University classmate and former synchronized swimmer who won bronze medals in the solo and duet competitions at the 1992 Barcelona Olympic Games. They have three children, a boy and two girls.
The Philosophy of Mitsui Fudosan Group's Urban Development Utilizing the "Power of Sports"
Sports not only improve the mental and physical health of people through actions such as "doing," "watching" and "supporting," it also creates new connections and has the power to revitalize communities. Mitsui Fudosan, whose Group Statement includes an aim for a community that brings affluence and comfort to urban living and targets creation of communities that get better as they age, sees sports as an important content for attractive urban development and promotes utilization of the "power of sports" in urban development.
The Mitsui Fudosan Group has created the slogan of "BE THE CHANGE: Cities Start World Changes" toward 2020 and seeks to change itself under the themes of "communicating," "connecting" and "accepting," and to use urban development as a base that will create positive change in the people, communities and society that it aims to transform. The WANGAN ACTION concept duplicates these aims and Mitsui Fudosan Residential is collaborating in moving ahead with this initiative.
The Mitsui Fudosan Group's Slogan for 2020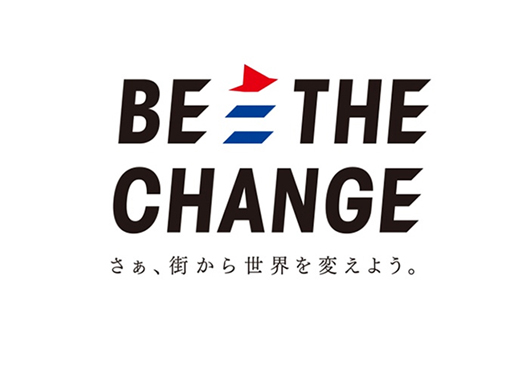 The logo of BE THE CHANGE, which carries the meaning of each person bringing about their own change, has been designed with the motif of a "wind" changing the world. The symbol painted in the two Mitsui Fudosan corporate colors conveys the image of a "bird riding the wind and flying through the skies." The slogan contains the philosophy of "if people change, they can change the world" for 2020 and beyond.
Tokyo Bay area revitalization promotion project, WANGAN ACTION
Mitsui Fudosan Residential, with the concept of "proposals to make residents happy," launched WANGAN ACTION on September 4, 2014, for the purpose of revitalizing the Tokyo Bay area centering on Tokyo's Chuo and Koto wards.
In WANGAN ACTION, business is moved ahead under the theme of "delivering happiness to customers residing in the area," thereby providing not only tangibles such as condominiums, but also intangibles such as "richness of time" and "richness of mind." Furthermore, by taking on the challenges posed by new business domains, the intent is to raise value of all urban districts in the Tokyo Bay area, including Kachidoki, Harumi, Tsukishima and Toyosu. The plan also aims for the formation of a community of unified residents where people want to continue to live so that it can support activities for residents to enjoy experiencing and sharing in a wide range of fields including "food," "sports," "arts" "education" and "music."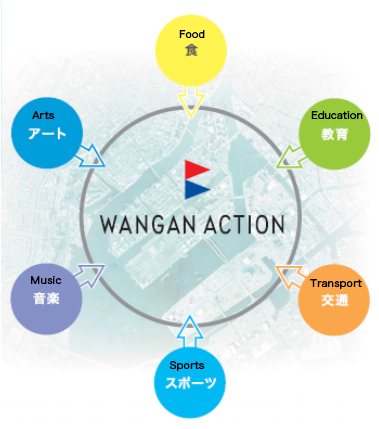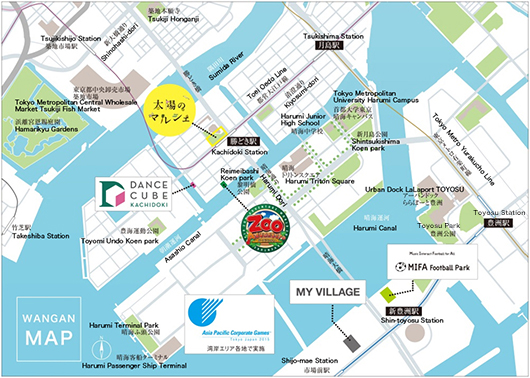 Click map to enlarge
Main Programs Currently Underway through WANGAN ACTION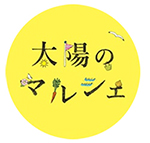 1) Japan's Largest Urban Outdoor Market, the Taiyo no Marché
The Taiyo no Marché held jointly with the local Kachidoki Nishi neighborhood association every second Saturday and Sunday of each month since September 2013 has about 100 stalls and approximately 20,000 visitors, entrenching itself as a new symbol of Kachidoki as Japan's largest regularly held market. During the September 2015 market, which was the second anniversary of the event, the cumulative number of visitors topped 400,000. It is a new type of urban market where there are not only sales of seasonal fruits and vegetables, but also where visitors can experience workshops and other events.
URL: http://www.timealive.jp (Japanese only)

2) A Football Park Integrating Music and Football, MIFA Football Park
Singer Kazutoshi Sakurai and GAKU-MC have a unit UKASUKA-G that belongs to an organization called MIFA, which in June 2014 opened MIFA Football Park, created as a new type of football park under the concept of communication through music and football. Moreover, Mitsui Fudosan Residential is a partner supporting this facility. Inside the facility is a junior-sized soccer pitch that can be used for three futsal courts and furthermore there is a café. The facility hosts the SOLTILO FAMILIA SOCCER SCHOOL Shin Toyosu School, produced by Japanese national team member Keisuke Honda, plays live musical shows and provides a place for communication through football and music.
URL: http://mifafootballpark.com/english/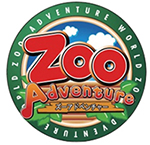 3) Picnic café WANGAN Zoo Adventure
Mitsui Residential provides back-up to Picnic café WANGAN Zoo Adventure as the company believes in the need to provide a safe place for children to play in Kachidoki. Japan's largest indoor playground equipment facility in a renovated warehouse also has a café space that provides working spaces, making it a place not only for children, but also for moms and dads, while also functioning as a place for people to socialize.
4) A New Mixed-Use Ballet Facility Enabling a Full-Scale Ballet Experience, Dance Cube Kachidoki
Dance Cube Kachidoki opened on November 7, 2014, with support from Mitsui Fudosan Residential as a facility partner, and is a new, mixed-use facility enabling a complete experience of the beauty of ballet and healthy lifestyles. Among the attractions in the facility are the ballet dance shop Chacott Kachidoki Store and Chacott Kachidoki Studio, and the Dance Cube Café that provides dining under the theme of "ballet food."
There is also a dedicated room to practice gyrokinesis®, an exercise called "yoga for ballerinas." There are various types of classrooms within the studio and this is the only place in Japan where all aspects of ballet can be experienced in the same building.
URL: http://www.chacott-jp.com/e/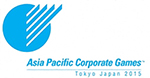 5) An International Multi-Sports Events First Held in Japan in 2014, The Corporate Games Tokyo
Mitsui Fudosan Residential will hold The Corporate Games Tokyo, a participatory-style sports festival of at least 10 events including a relay marathon, baseball, futsal and tug-of-war held at sports-related facilities in the Tokyo Bay area on the weekend of November 14-15, 2015, following on from first being held in Japan in 2014. The 2016 event will be held on the weekend of November 5-6. So far, more than 1 million people hailing from 60 cities in 30 countries around the world have taken part. Anybody can take part and no age, gender, nationality race or religious restrictions apply, and approximately 7,000 people from about 300 companies have taken part.
URL: https://asiapacific.corporate-games.jp/ (Japanese only)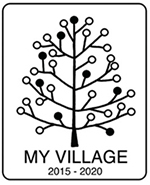 6) Opening in Japan Before Anywhere Else in the World. Open the Gate and You're Overseas! My Village, an International Village With a New Sensation
My Village, brought to Japan by Mitsui Fudosan Residential, is a global village involving My Gym, recognized as America's No. 1 children's fitness club that operates in 300 locations in the U.S. and in 30 countries around the world. In addition to the My Gym program, in which participants can learn English and exercise at the same time through native English-speaking instructors teaching exercise, singing and dancing in English classes, while for adults, there are also classes held for yoga, Pilates and cooking. There is also a Japanese culture school for foreigners visiting Japan. There are numerous activities arranged for babies through to senior citizens in a global atmosphere with no concern for nationality, age or gender. To realize a dream of living beyond the country's borders, this is an international village with a new type of enjoyment through communication and sports while using English.