Mitsui Fudosan Joins RE100
February 28, 2020
Mitsui Fudosan Co., Ltd.
Tokyo, Japan, February 28, 2020—Mitsui Fudosan Co., Ltd., a leading global real estate company headquartered in Tokyo, announced today that it has joined the international initiative RE100, the global corporate initiative led by The Climate Group in partnership with CDP which aims to procure 100% of electricity used in business activities from renewable energy. The Mitsui Fudosan Group aims to achieve this goal by 2050.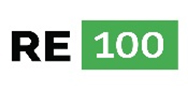 The Mitsui Fudosan Group articulated its aspirations in 2018 in VISION 2025, the Group's long-term vision, to "successfully establish a sustainable society through the creation of neighborhoods," and provides neighborhood creation and other services to resolve issues for people, neighborhoods and societies.
Mitsui Fudosan will continue to further promote ESG through its main business as it moves toward establishing a sustainable society and continuing to raise corporate value.
■A supportive quote from Mr. Sam Kimmins, the Head of RE100
"We congratulate Mitsui Fudosan, one of Japan's largest property companies, on joining RE100. They are sending a strong signal that businesses in Japan want access to low-cost, clean power. We applaud their commitment of switching to 100% renewable electricity by 2050, and urge other companies to follow their lead."
■About RE100
Led by The Climate Group in partnership with CDP, RE100 is a collaborative initiative bringing together the world's most influential businesses committed to 100% renewable power. Renewables are a smart business decision, providing greater control over energy costs while helping companies to deliver on emission reduction goals. RE100 members, including Global Fortune 500 companies, have a total revenue of over US$5.4 trillion and operate in a diverse range of sectors – from information technology to automobile manufacturing. Together, they send a powerful signal to policymakers and investors to accelerate the transition to a clean economy. RE100.org | #RE100
■Mitsui Fudosan ESG Report 2019 website
https://www.mitsuifudosan.co.jp/corporate/esg_csr/
■This initiative contributes to Goal 7 "Affordable and Clean Energy" and Goal 13 "Climate Action" of the Sustainable Development Goals.