NIHONBASHI THE SPACE:
A Space-Themed Entertainment Event Staged in the Nihonbashi District
Date: Wednesday, November 25, 2020 to Sunday, January 17, 2021
November 13, 2020
Mitsui Fudosan Co., Ltd.
Event Highlights
It is the first space-themed entertainment event in Nihonbashi.
It is tied to this winter's big space events, such as the launch of the Crew Dragon boarded by astronaut Soichi Noguchi, the Hayabusa2's return to Earth, and the Geminid meteor shower's peak.
It is the first business-to-consumer (B2C) event linked to aerospace, which is an area of concentration under the priority initiative in the 3rd Stage of the Nihonbashi Revitalization Plan: "a focus on tomorrow's innovative industries."
Tokyo, Japan, November 13, 2020—Mitsui Fudosan Co., Ltd., a leading global real estate company headquartered in Tokyo, announced today that it will hold the first NIHONBASHI THE SPACE in Tokyo's Nihonbashi district where it is promoting the Nihonbashi Revitalization Plan in collaboration with the ECO TEDO NIHONBASHI Executive Committee and Nihonbashi Muromachi Area Management.
NIHONBASHI THE SPACE is a space-themed art and entertainment event.
Mitsui Fudosan has designated aerospace as an area of concentration under the Nihonbashi Revitalization Plan's priority initiative: a focus on tomorrow's innovative industries. Nihonbashi is currently home to the aerospace business center X-NIHONBASHI and an array of aerospace-related companies. The gathering of such sites and players inspired Mitsui Fudosan to host NIHONBASHI THE SPACE, the first such business-to-consumer (B2C) event. Mitsui Fudosan also plans to hold a multitude of aerospace-related entertainment, education, and other events in the future in Nihonbashi. (Special Event Website: https://nihonbashi-thespace.jp)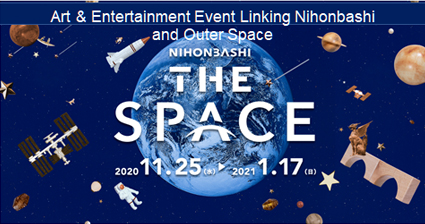 Key Visual for NIHONBASHI THE SPACE
Meteor Cupola: Meteor-linked illumination art
Some Key Offerings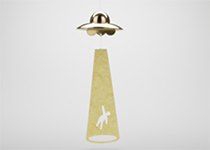 Space-themed Food, Beverages & Goods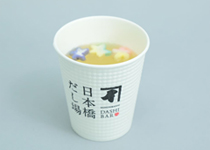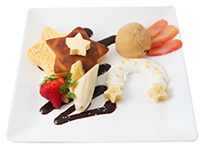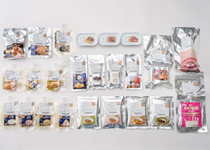 eslite spectrum nihonbashi   Space Exhibition